A unique guidebook for outdoor adventures in the San Francisco Bay area and beyond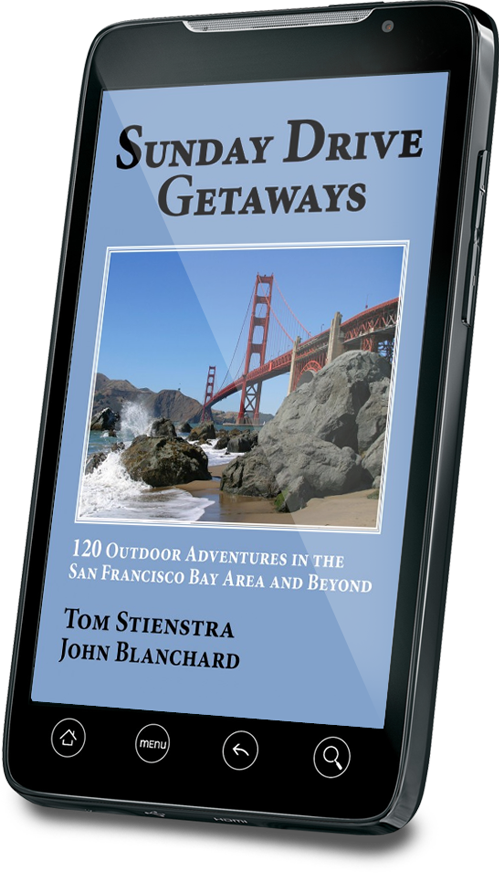 A must- have guide for those living or traveling in the Bay Area. With 120 outings this eBook offers something for everyone, from a relaxed sight seeing trip to the most strenuous bicycle adventure.
Each Drive is accompanied by a detailed map designed by accomplished San Francisco Chronicle cartographer John Blanchard. Stienstra's tips make sure you are well prepared and live links allow you to access on-line maps, and additional info, such as weather conditions instantaneously. Find the right destination for your next outing by searching:
BEST OF SUNDAY DRIVE GETAWAYS
BY LANDSCAPES:
Best Views, Most Romantic Drives, Coast and Beach, Redwoods, Most Unique, Bayfront / Delta, Lakes, Streams, Summits, Waterfalls, Major Loops
BY ACTIVITIES: 
Hiking, With Dogs, Biking, Bird Watching, Best Fishing, On a Motorcycle, Wildlife Watching
BY REGION:
Marin County, San Francisco Peninsula, East Bay Counties, Santa Clara and Santa Cruz Counties, Northern California
This book is sold in eFormats only. If you don't use an eReader device yet, you can download a free eReader for your computer or smartphone. Download the flyer (onesheet) about this book.
Slide Show: Click to advance the photos
Author Tom Stienstra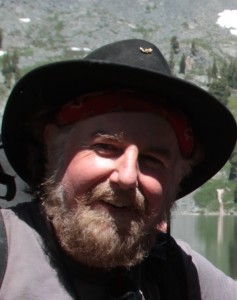 Tom Stienstra is America's most traveled and best-known outdoorsman.
Tom is the outdoors writer for the San Francisco Chronicle, and in 2008, won first place for best outdoors column in America. He is America's first Back Country Sportsman of the Year, and the only two-time National Outdoor Writer of the year.
His books have sold more than 1 million copies. His television show on CBS/CW won first place as America's best outdoor recreation show, and his radio show on CBS won first place in 2010 for best environmental feature show in America. As a photographer, he won first place in America in 2011 for best outdoors feature image.
Tom has hiked 25,000 miles, caught world-record fish, led dozens of expeditions and taken part in all phases of the outdoor experience. He was the fourth living member inducted into the California Outdoors Hall of Fame. Read Tom's blog at www.tomstienstra.com, where all of his books are available as well, or reach him at [email protected]
Cartographer John Blanchard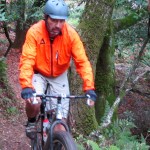 John Blanchard is an award-winning graphic journalist for the past 24 years and has been making graphics, illustrations and maps at the San Francisco Chronicle for the past 17 years. A graduate of Graphic Design at San Jose State in 1983, John has made a career in explaining things with visuals.
After spending the early years of his life watching rockets take off from the playgrounds in Titusville, Florida, John has made his home in the Bay Area since 1970. John has traveled along much of these Sunday Drive roads and trails by car, bike or foot at one time or another and is always amazed at the diversity in climate, landscape and culture that an afternoon adventure can bring.
John has a passion for cycling and and you can usually find him riding the dirt trails near his family home in Fairfax, California.
You can reach John at: [email protected]